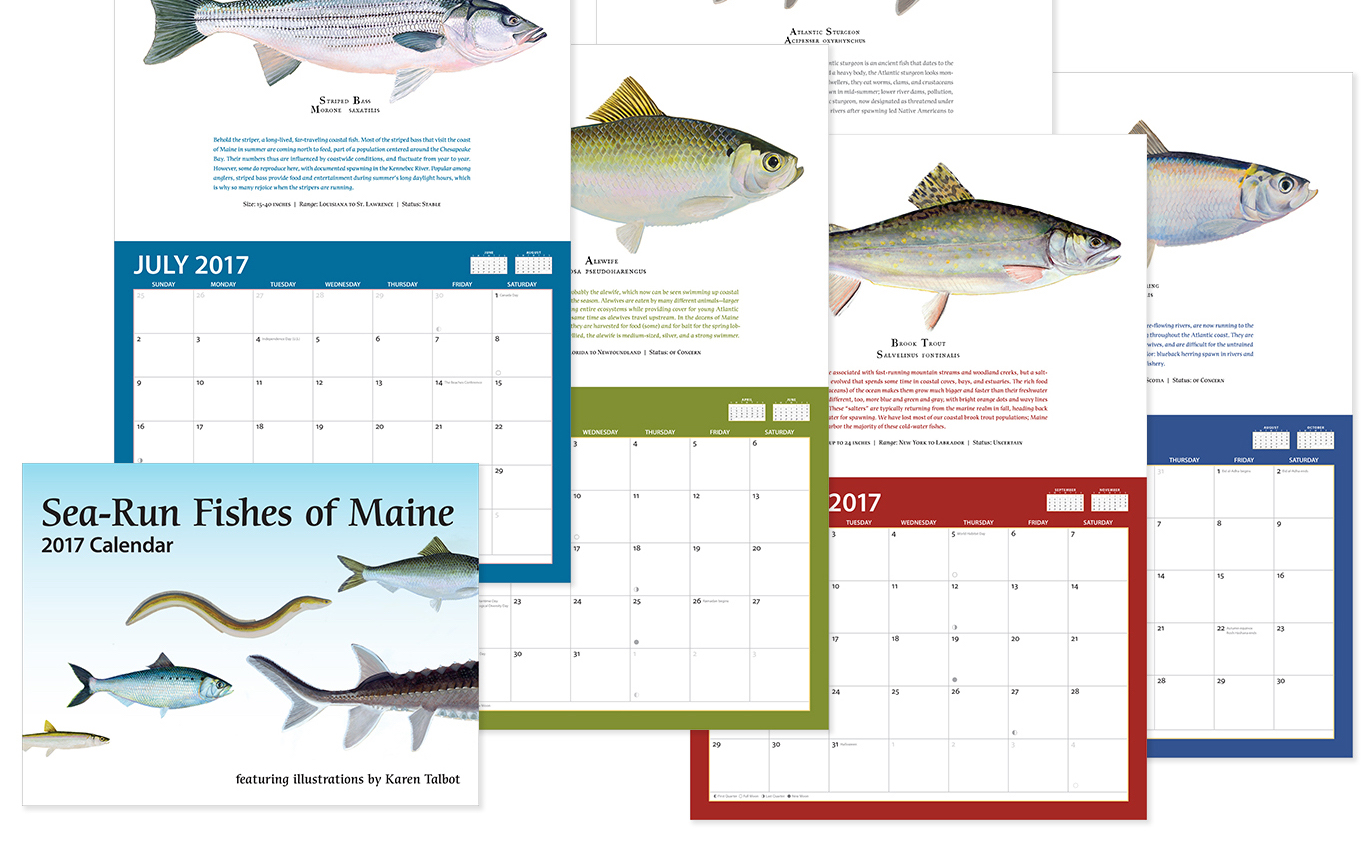 Maine Sea Grant's biennial wall calendars are here! This year's calendar features Maine's twelve native species of sea-run or diadromous fish, illustrated by Rockland-based artist Karen Talbot and produced in partnership with NOAA Fisheries Greater Atlantic Regional Office and The Nature Conservancy, with funding from NOAA's Habitat Blueprint for the Penobscot River.
You're invited to celebrate these important fishes Thursday, February 2 with a gallery event featuring the original paintings behind the 2017 Sea-Run Fishes of Maine calendar. Copies of the calendar will be available (and signed by the artist!) at no cost; the original paintings and prints are for sale with a portion of the proceeds benefiting habitat restoration efforts in the Penobscot River and Bay watershed. The event takes place from 5 p.m. until 8 p.m. at 239 Cedar Street in Rockland.
If you can't make it to the gallery event but would like a free calendar, send us a message via Facebook with your mailing address, or call the main office at 207.581.1435.