An oral history project to capture Forum participants' stories and fishing legacy forever!
Are you going to this year's Maine Fishermen's Forum, March 1-3, at the Samoset in Rockland, Maine? Then look for the Airstream parked out front and plan to step aboard and be interviewed! Every Forum attendee is welcome to hop on The First Coast's Airstream mobile recording studio to participate in oral history interviews conducted by students and professionals, all three days of the Forum (10 AM to 10 PM).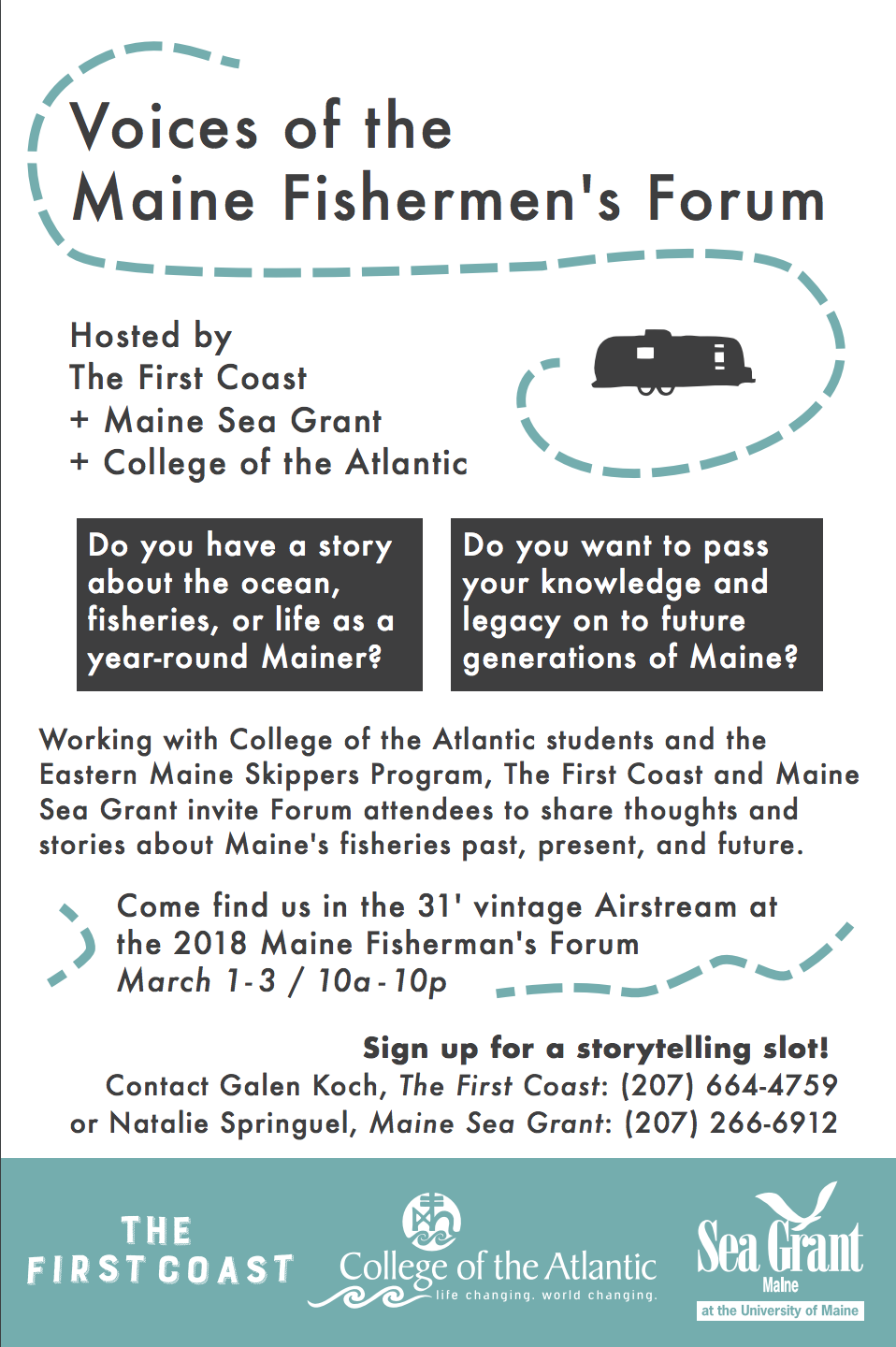 We want to document and share Maine's fisheries legacy by recording memories and stories about Maine's fishing industry, on site, at the Forum. Our hope is to record Maine's fisheries heritage for the next generation, and help inform decision-making that will impact Maine's coastal communities. In the end, these interviews will be compiled into stories that will be part of Maine's fisheries legacy forever and will be shared online and on the airwaves.
Do you have a specific fisheries-related story you want to share? Do you prefer being interviewed in a Q&A fashion? Are you a new fishermen or a seasoned veteran? Are you a fisherman's family member or friend? Do you work in fisheries management? Do you build boats, market fish, or support the industry in other ways? We want to hear from you.
Maine Sea Grant, The First Coast, and College of the Atlantic students are working together to bring The First Coast's Airstream recoding studio to the Forum where it will be parked in a visible location at the Samoset and open 10 AM to 10 PM all three days for walk-in and pre-scheduled oral history sessions.
If all goes well, we hope to make this an annual feature of the Maine Fishermen's Forum, so that the legacy of our ever-evolving fishing communities is preserved forever.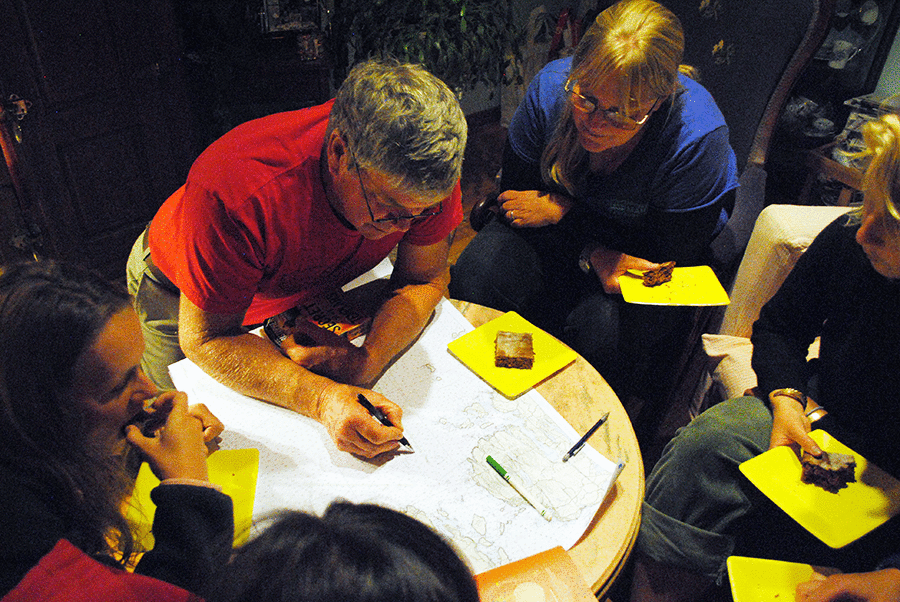 Please help spread the word and invite folks to stop by the Airstream at any time during the Forum, or sign up for a storytelling slot by calling or emailing:
See you at the Forum!