Spring Update 2017
Agenda
1:00-1:05pm Introduction and Welcome from MOCA
1:05-1:15pm Update on R&D Bond Statewide Referendum on June 13 from Aaron Strong
1:15-1:35pm Update on Nutrient Council and Casco Bay Monitoring Group from Curtis Bohlen
1:35-1:55pm Update on EPA Acidification Monitoring Guidelines from Jason Grear
1:55-2:05pm Update on Citizen Science Training Workshops and Mini-Grant from NOAA from Beth Turner
2:05-2:15pm Update on plans for intercalibration work from Michele LaVigne
2:15-2:30pm Final Updates from MOCA
--The MOCA Partnership steering committee
Susie Arnold, Mick Devin, Ivy Frignoca, Esperanza Stancioff, Aaron Strong

Please note: there is a slight echo for the first presenter, though completely audible, and the rest of the webinar is normal.
---
Purpose
This volunteer partnership seeks (1) to implement recommendations of the Ocean Acidification Study Commission authorized by the 126th Legislature, as set forth in the study commission's report (right-click to save); and (2) to coordinate the work of governmental agencies and private organizations and citizens who are studying and implementing means to reduce the impacts of or help adapt to ocean and coastal acidification.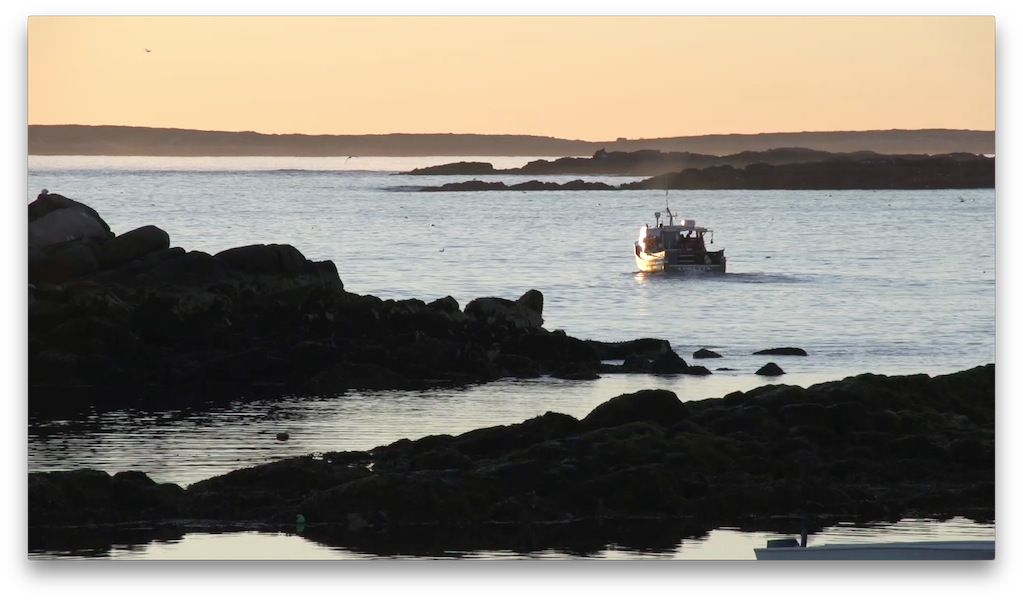 In March 2016, the Maine Legislature recognized that as an informal body which included state agency staff, members of the legislature, scientists, fishermen, aquaculturists, and community activists, MOCA was the right vehicle to maintain the focus on the threats of acidification to Maine's coastal resources and to advance and coordinate research, education and outreach on acidification in Maine.
A primary recommendation of the Commission Report was the creation of an on-going state council to maintain a coordinated focus on OA. In March 2016, Island Institute and Friends of Casco Bay, in conjunction with UMaine Extension/ME Sea Grant, and other stakeholders, formed the Maine Ocean and Coastal Acidification Partnership to keep the momentum from the development of the Commission report moving forward.
Primary Roles
To coordinate OA research and mitigation efforts
To track progress and status of scientific monitoring and research; and continuously update the excel sheet prepared by OA Study Commission detailing published literature on Maine species' response to OA
To communicate ME OA work to NECAN and help coordinate the work of Maine entities and individuals working on OA
To provide advice regarding regulatory approach to agencies and to legislators
To inform elected officials
Logistics
Advisory Committee includes: Members of the original OA Study Commission (Sen. Christopher K. Johnson, Rep. Michael G. Devin, Dr. Suzanne N. Arnold, Dr. Mark A. Green, Jon Lewis, Kathleen Leyden, Dr. Larry M. Mayer, Bill Mook, Richard Nelson, Dr. Joseph E. Salisbury, Dr. Meredith White); Ivy Frignoca, Michael Kuhns, Aubrey Strauss, Esperanza Stancioff, Rep. Lydia Blume, Nick Battista, Sean Mahoney, Dr. Aaron Strong, and Dr. Nichole Price.
Structure: One large partnership (public welcome) led by steering committee members (Susie Arnold, Ivy Frignoca, Aaron Strong, Esperanza Stancioff, Mick Devin, and Nick Battista) with subgroups as needed.
Meetings: 4x per year, with subgroups meeting more as needed; locations TBD
Record of Work: Posting of Meeting Minutes, Agendas, Materials, and Research Updates will be done by Maine Sea Grant.
Northeast Coastal Acidification Network (NECAN) coordinator: Esperanza Stancioff
Legislative Coordinator: Subgroup will be developed
Partnership Coordination/Organizer: MOCA Steering Committee led by Susie Arnold
Funding: TBD
---
Symposium
Many thanks to those who joined us for the MOCA Partnership Mini-Symposium on OA Remediation Projects and Policy Directions, on November 15th, 2016, in Augusta, Maine.
Please visit our Symposium Notes page to view or download the notes, presentations, and other materials from this event.
Contact: esp@maine.edu
---
A Climate Calamity In The Gulf Of Maine Part 2: Acid In The Gulf
In 2015, we began a partnership with Maine-based O'Chang Studios to produce a series of animated videos about climate change in the Gulf of Maine, informed by our work on the Maine's Climate Future project.
"The Lobster Pot Heats Up" illustrates how climate change affects lobster and the lobster industry.